You now have access to your funds 24
hours a day, seven days a week via Home banking and/or using our Mobile banking app.! You can do account inquiries, funds transfers, pay your bills, and loan payment transfers at any time of the day. It's safe and simple to use. To access HOME BANKING
click here
.
Free checking plus much more!
A Canals & Trails Credit Union checking account saves you money because it is free: no monthly charge, no minimum balance, and no per check charge. If free checking is not enough we have even more reasons to have a Canals & Trails Credit Union checking account.
Our Visa CuCheck Card
can be used in place of a check. Save time by using your Check Card instead of writing checks. It can also be used as an ATM card to get cash 24 hours a day. If you never want to pay another ATM surcharge. Just click the
allpoint link
.
Share Accounts

Where do you keep your 3 month supply of liquid assets? At least some of it should be in a place that is readily accessible, but still earns a good rate of return. It should also be insured by an agency of the U.S. Government. A Canals & Trails Credit Union share account meets all of those criteria.

Christmas Clubs
Help you avoid the January Blues. Christmas Club is from Nov.1st. through Oct. 31th. Checks will be sent out the first week in November.
Vacation Clubs
For a worry-free vacation.
Individual Retirement Accounts
IRA traditional accounts are available. Our trained IRA representatives can help you save for retirement. You can also make deposits through payroll deductions.

Vehicle Loans
We have low rates on New and Used Vehicle Loans.

Canals & Trails Credit Union Home Equity Loans
Our experienced staff can help you obtain a Home Equity Loan. Need money for remodeling, college, or other major expenses? The Canals & Trails Credit Union Home Equity Line of Credit is the affordable way to tap into your home's existing equity. Low fees and rates make this a very affordable option for many of our members.

Signature Loans and Share Secure Loans
At low rates to serve your every need.

Visa Credit Cards
Make purchasing easy, without the need to carry cash with you. No annual fee, 25 day grace period. You can view Visa accounts and make Visa payment through Online Access.
To access eZCardInfo click the following link:
www.ezcardinfo.com
Payroll Deduction The easy way to save. You can spread your deduction among several accounts.
Direct Deposit Have your paycheck or pension check automatically deposited into your account, the safe and easy way.

Optional Low-Cost, Temporary Disability Insurance. Available on loans to qualifying members. This insurance makes your payments if you are disabled or sick for over 15 days.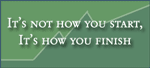 The Credit Union wanted to offer more financial services to our members. The credit union decided to partnered with the Voyager Group out of Joliet. Voyager Group offers many additional services that the credit union does not, such as Financial Planning, Retirement (TRS, IMRF, SURS), College, 403(b), 457, Roth, IRAs, Mutual Funds and Annuities. Go to www.voyagergroupltd.com for more information.
Canals & Trails Credit Union, in conjunction with CVS-CareMark, is pleased to announce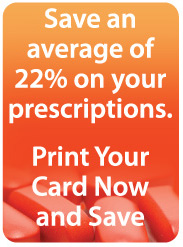 our exclusive RxSavingsPlus Discount Card. There are no forms to fill out, just go to your pharmacy, show the card to your pharmacist and they will verify if there is a discount. All of your family members and employees can use the card even if they already have insurance. Please call CVS 877-673-3688 to receive the RxSavingsPlus DiscountCard.